PDC ROTARY

DRILLING TOOLS
Evolving mining with the latest PDC bit technology.
FASTER PERFORMANCE
---
LONGER BIT LIFE
--- BETTER SAFETY
PDC ROTARY
DRILLING TOOLS
---
OVERVIEW
PDC Bits Are Built for Mining
Made in America: We manufacture Ulterra's PDC drill bits domestically to bring you the next generation of mining technology. With their Polycrystalline Diamond Compact (PDC) cutters, PDC bits use torque to shear rock and drill further, faster, and smoother than roller cone bits. These bits reduce maintenance costs, improve safety on the job site, and save time.
Top 5 reasons to use PDC bits:
1. Increased safety from smoother drilling
2. Longer bit life
3. Increased ROP
4. Straighter holes
5. Better collaring
PDC ROTARY
DRILLING TOOLS
---
SAFETY
Safer Drilling from the Ground Up
Safety is the most important part of our PDC drill bits. The torque-driven drilling action that shears instead of crushes means less weight to accomplish more. Less weight means less potential energy within the system to impact performance. Finally, with no moving parts to fail, PDC bits last longer and reduce the number of bit swaps. You stay focused on drilling, not maintenance, from the safety of the driller's cab.
PDC ROTARY
DRILLING TOOLS
---
SMOOTH DRILLING
More Drilling Feel, No Hassles
Drilling with an Ulterra PDC bit is smoother, cleaner, and more efficient than drilling with roller cone bits. Using torque instead of weight to shear rock smoothly and reduce all forms of vibration, these bits virtually eliminate rod rattle. Pairing our PDC bits with Ulterra's SoftDrive™ drilling system further amplifies the vibration-reducing impact.
PDC ROTARY
DRILLING TOOLS
---
HIGH PERFORMANCE
Built for Higher Penetration Rates
Ulterra builds our mining bits for speed and durability. We use advanced wear and fluid simulation software to engineer each bit's cutting structure for maximum performance in the target application. We've proven in a head-to-head comparison that with Ulterra bits, you'll drill more feet faster while saving costs.
PDC ROTARY
DRILLING TOOLS
---
BETTER COLLARING
A Higher Quality Hole for Consistent Blasting
PDC bits drill less violently and more precisely for better hole quality. For blastholes, this directly translates into higher-quality collaring for the mining industry, which makes blasting more predictable and safer. The blasted rock is also more uniform, reducing the overall time spent working to clear a blasted bench.
PDC ROTARY
DRILLING TOOLS
---
DRILLING SCIENCE
Roller-Cone vs. PDC
PDC SHEARING
Ulterra PDC bits use a shearing motion to cut the rock instead of crushing it. This means higher drilling efficiency in all kinds of rock that traditional roller cone bits can't match. Using shear force to cut rock, you can drill twice as fast and twice as smooth while applying the same weight.
ROLLER CONE CRUSHING
Traditional roller cone or tricone bits drill with a crushing motion to repeatedly pulverize rock until the cuttings are small enough to travel up the annulus. This method for drilling has high requirements on WOB and generates violent vibrations that ricochet up the drill string due to the larger load placed on the bit while drilling.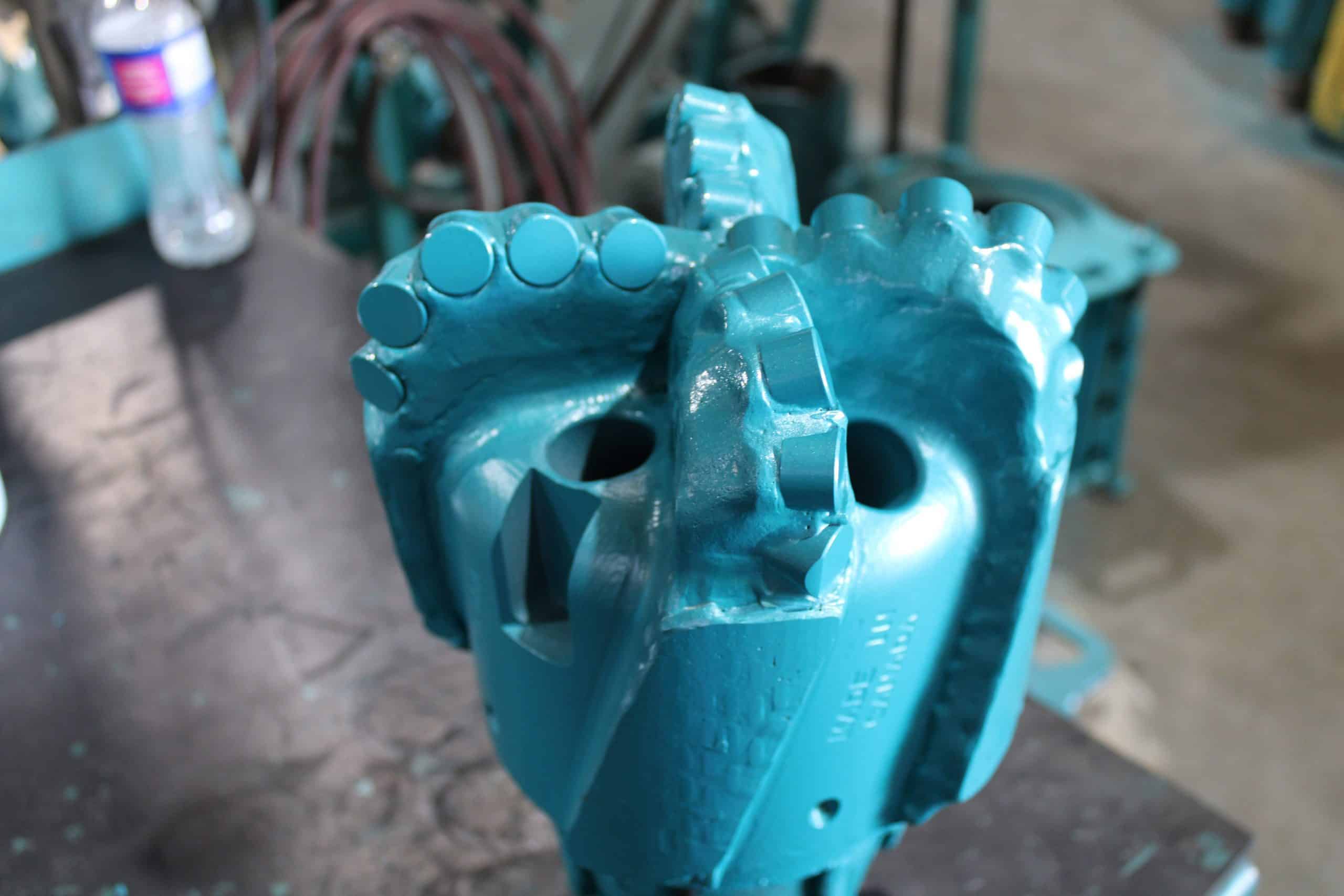 PDC ROTARY
DRILLING TOOLS
---
CUSTOMER SERVICE
More than a Provider. A Drilling Partner.
Ulterra builds our reputation on consistency, performance, and trust. We lead the industry in responsiveness and customer service because we understand and provide the level of support required to get the job done. With Ulterra, you get more than a drilling bit. You get a drilling team.